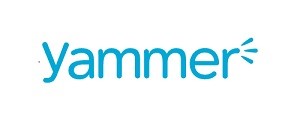 In einem Satz
Das Facebook fürs Büro.
Ausführliche Beschreibung
Und ein Video gibts auch :
Falls Sie dieses Video ungebrandet und in HighQual benötigen, bitte mail an mich: carola.pantenburg@skilllocation.com
Wichtigste Funktionen / Features
In Office 365 kann in den Einstellungen für SharePoint entschieden werden, ob die SharePoint News oder Yammer verwendet werden soll:
Yammer wird nocheinmal mehr in Office 365 integriert: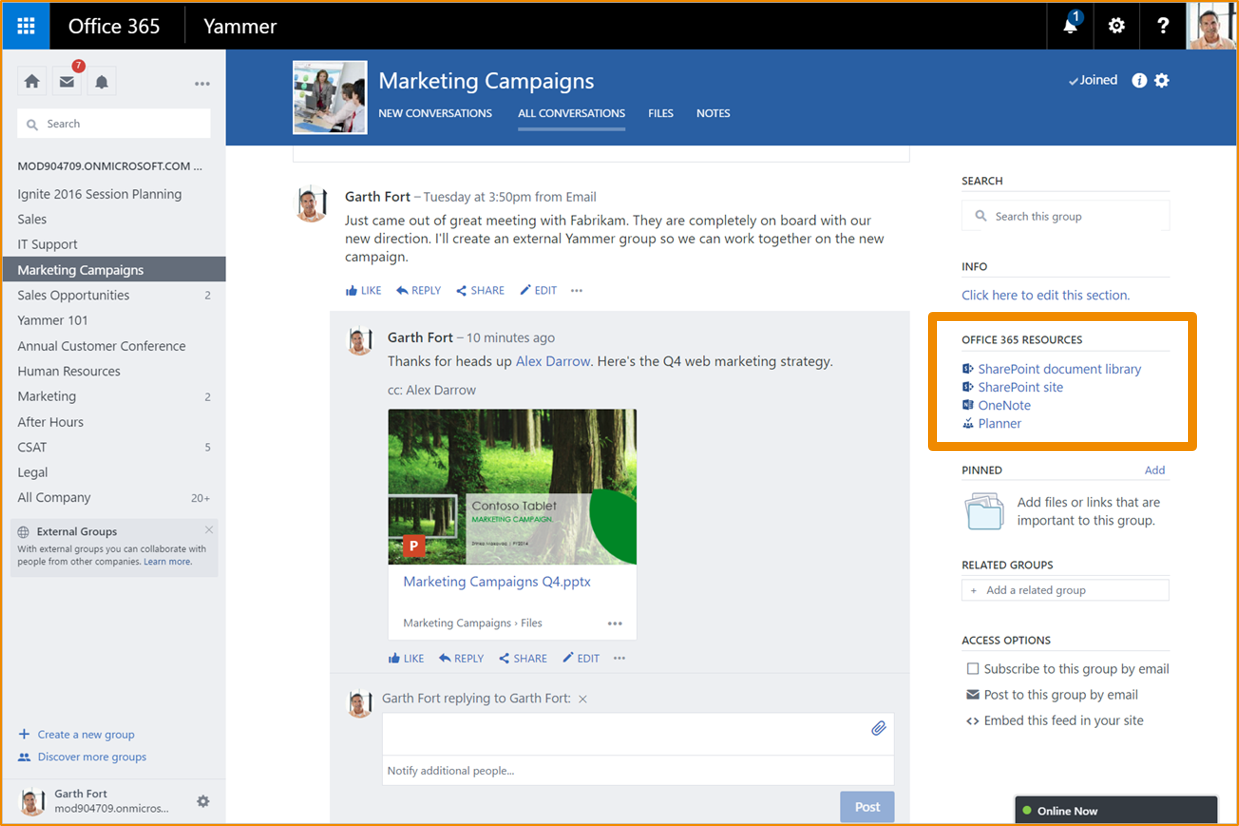 Microsoft: "Files uploaded to Yammer are stored in Azure today and will remain so for the time being while retaining all their current permissions and capabilities. With the Office 365 integration announced today, Yammer users will also be able to upload and store files in their group's SharePoint document library. We recommend storing content that needs the structure and management capabilities of SharePoint in the group document library. For easy, quick sharing of images and documents, or to stream videos in Yammer, we recommend continuing to use Yammer. To provide unified file storage, our long-term plan is to migrate all files stored in Yammer to SharePoint."
Yammer als Standalone EA wird ab Januar 2017 nicht mehr verfügbar sein. Hieraus könnte man schließen, dass Yammer generell nicht weiter entwickelt wird. Zumal mit Microsoft Teams eine weitere Plattform auf dem Markt erscheint, die Überschneidungen mit Yammer hat.
Mein persönliche Meinung ist auch, dass dadurch, dass Microsoft mit Yammer nicht die EU Clauses anbietet, auf jeden Fall Microsoft Teams favorisiert und weiterentwickelt, Yammer aber noch einige Zeit Bestand haben wird, aber auf lange Sicht Teams in den Vordergrund rücken wird  – ist aber meine persönliche Meinung!